As a cost-of-living crisis looms over the UK and the global economy teeters on the brink of a recession, it is little wonder that SMEs are struggling to receive funding from banks; putting businesses in a precarious position before entering 2023. 
With skyrocketing prices for everything from electricity to fuel, it is becoming continually more expensive to pay the bills month on month. This, coupled with rampant inflation, which is rapidly debasing our currency, means that many businesses desperately need support – and fast. 
The result is a catch-22 situation. Banks won't finance, which means businesses are struggling to break even, let alone grow. In fact, a recent ING study shared that next year will bring hiring freezes over recession fears, in the UK and globally.
This is bad news for growth, which is crucial for any SME (and the economy as a whole). If you are not growing, you are dying, as the adage goes. Finance is the lifeblood of any company, and it is vital for survival.
Thankfully, there are still workable methods for receiving finance, so long as you know where to look. Here is why finance it's crucial for businesses in 2023 – and how to acquire it.
Challenges facing businesses
The present economic climate has left companies vulnerable to cash flow problems. Almost half (49%) of small to medium business invoices were paid late in 2022 – costing the industry a reported £684 million per year, according to Accenture. Alongside this, banks are playing hardball with business finance, with more than a quarter of SME owners struggling to source finance from major banks. 
Positive working capital is crucial to growth and another challenge facing businesses. If you can't afford to invest in your own company – whether it's in staff acquisition or product development for example – then progress and growth will fail to be achieved.
There are four primary areas of working capital that need to be maximised if you are to improve your cash flow. These are inventory management, accounts receivables, accounts payables and cash management. Within these sub-sects, you should strive to find suitable KPIs to measure, lessen your reliance on cash and integrate inventory measures.
Working capital issues are usually mitigated by loans or other means of finance, but with current lending limitations, this can cause detrimental effects on a business. By proof of growth, banks and lenders are more likely to invest in companies that show resilience and innovative thinking.
The importance of growth
Growth is what every business aims to achieve. Through growth you can improve and expand product ranges and services, market to wider audiences, hire and retain quality employees, establish yourself as an industry leader and, ultimately, generate more profit.
Through marketing and advertising a business can also aim to raise brand awareness, cultivate a responsive customer base by enlarging online presence and enhancing your operating processes and customer journey.
Although these tough financial times have made it difficult to grow, it is not impossible. You need the right financing plan to help your business reach its full potential.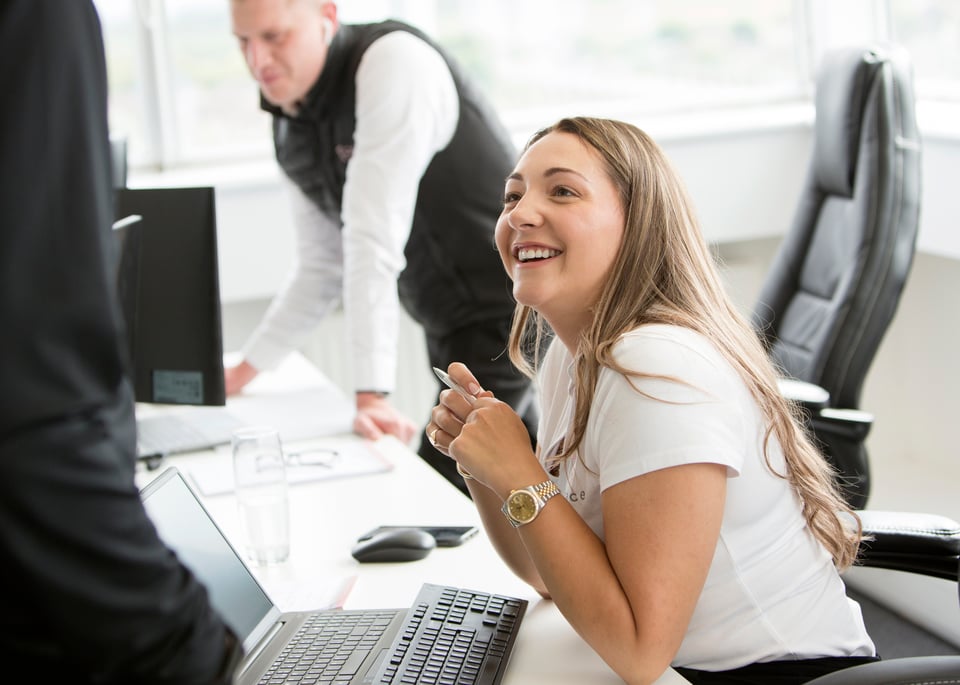 How TSF could help
This is where we could help. Our financial solutions could help mitigate any late payments, drops in cash flow, and being owed money by third parties. 
Invoice Finance SMEs

is a useful service because it releases cash immediately into your business when you send an invoice, improving your cash flow and providing reliable income. 

Alternatively, if you need new assets to grow your SME, you could invest in Asset Finance. This might free you up to purchase the asset and then pay the money back once it starts earning you money.
Lastly, an unsecured loan could help inject your SME with cash when you most need it, which aims to prevent any lasting damage to your company from a lack of cash flow.
For more information, contact us here.