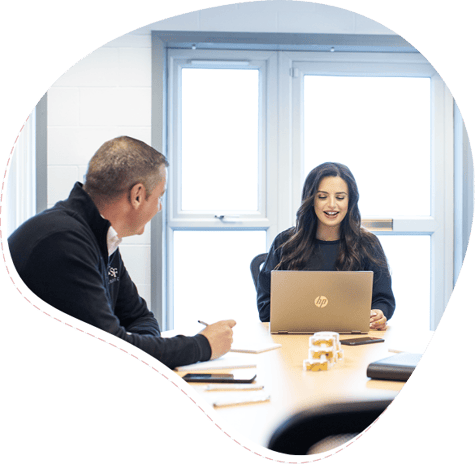 How We Can Help
SMEs are on the lookout for providers that put their individual needs first. For many, this means searching for an alternative financial provider to the traditional banking route, largely due to the challenges that have emerged with bank loans over the course of the last couple of years. SMEs with low credit scores are turned away from banks narrowing their position, and newly established SMEs struggle to get funding because the risks related to the success of the business are greater.
Consultation
Informal chat on your funding requirements
Lender Match
We source the best deals on the market from suitable lenders
Proposal
Your lender details a funding offer and what's needed to secure it
Approval
Your funding has been approved - time to grow your business
Chat To Us
Talk to us today for unbiased advice on how to secure funding for your business
Award-winning Team
As
the Factoring & Invoice Discounting Broker of the Year 2021, we've helped SMEs across the UK source a reliable invoice finance partner every time.
Customer Service
Our level of service cannot be matched. We get to know you and your business and become heavily invested in helping you achieve your goals.
Swift Process
Our funding process is fast and reliable. Depending on your needs, we could have your funding secured in a couple of days.
100+ Years of Experience in the Financial Sector
Our team is made up of top financial experts from all walks of life. Rest assured our advice is of the highest standard and our service is personalised and trustworthy.
We'd Like Your Feedback
We have put together a short survey to get a better understanding of SME business outlook for 2022 and would appreciate your input. The survey will take just 2 minutes to complete.
Resources for Further Reading