There is no doubt that 2020 has been one of the most challenging years on record for a host of SMEs.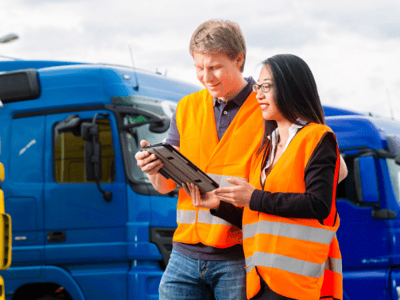 The impact of the coronavirus pandemic was felt in a big way as many companies needed to rely on financial support to stay afloat. A big percentage of this was focused on government-backed loans and other financing options. At the same time, lots of companies are going to need additional financial support when it comes to the great recovery that is anticipated and hoped for.
While many companies are fully aware of all of the traditional loan options out there, such and bank loans and overdrafts, a lot of them do not know about asset finance, as well as the advantages that are directly associated with it. However, with more widespread awareness, asset finance could play more of a significant role for SMEs in the recovery of 2021 and beyond.
Statistics of growth of asset finance in 2021
While government-backed loans have been highly popular, a survey by Close Brothers found that many SMEs were unaware of asset-based lending and the advantages that it could bring. In fact, as many as 72% of companies did not know that they could secure financing based on their turnover, and 66% decided to stick to traditional funding such as overdrafts and bank loans. Not only this, but two-thirds of SMEs with a turnover of £10 million or more have a significant percentage of their worth tied up in business assets, which could be used as collateral to fund these loan options.
While mainstream banks have played their role in support SMEs, it is still the case that many of them have found themselves feeling financially stranded. It is important that companies know all of the options that are in front of them. This way, they will be able to make a much better-informed decision.
Why has the product become increasingly more popular over recent months?
While many businesses have been unaware of asset finance, it looks like this is a trend that is set to change as companies start to explore their financial options beyond all of the traditional ones that are available. The most obvious reason why the product has become more popular is down to the effects of the coronavirus pandemic. External support was sought out by 45% of SMEs. The main reason was down to cash flow problems due to restricted trade. The additional cost of implementing all the safety measures required to open their place of business would not be cheap either, resulting in businesses needing more money.
How are businesses using it?
More and more companies are now looking at the different finance options to facilitating their road to recovery. However, what businesses are using asset finance varies. One way businesses are using it is to seek out a change in their business model. As there is the investment that is required to update their digital systems, which have been relied upon in a big way over the past 18 months, asset finance could hold the key. Certainly, we have been accelerating towards a more digitally based future. Many companies are now facing staffing shortages, so there has also been a drive to increase wage packages to attract the calibre of applicants that these businesses need to survive and thrive. Without the support of asset finance, this would be impossible for many companies, and without employees, they can't get their business back up to speed and turning a decent profit once again.
Beyond this, they also need the means to fund their ambitions of achieving the growth that they are looking for. Financing assets gives many companies the opportunity to generate a steady stream of revenue, which can help with the long-term future of the company rather than being a short-term fix.
The growth in asset finance as a viable option for SMEs appears to be one that will exist long into the future as companies get back on their feet and seek to recover from the events of the past 18 months. In many situations, traditional finance options leave businesses in a more precarious position than asset financing could. A big part of this is down to awareness and being able to fully assess all of the options that are in front of them, including knowing that asset finance offers a better alternative.
About TSF
TSF is an independent, commercial finance brokerage focused on the SME market. Having worked with businesses in a wide range of different industries and at alternative stages in their lifecycle, the experience of the firm and the personalised level of service offered ensures that the team can help SMEs in a number of industries.
TSF Finance can source experienced lenders with a range of financial products and services to suit each individual SME.
Watch our latest webinar for more insights on SMEs over the last 12 months and how we've supported them.
For more information about asset finance and how it can compare to other forms of monetary support, speak to a member of our team at TSF Finance today.