Business expansion takes on many different elements. One of the most important revolves around the property. Investing in business premises is often necessary for a company to grow and take that next step.
There's just one issue: breaking into the property market is difficult.
This is particularly the case in the current climate. Prices are skyrocketing, which makes it all the more difficult to secure a viable deal. Fortunately, there is a solution in the form of a business commercial mortgage.
Property challenges for SMEs
Purchasing a property can play an integral role in a company's growth. After all, there are various benefits gained from opting to buy a property instead of going down the rental route. These benefits include:
No worrying about changes to lease terms.

A more affordable option in the long-term.

You gain a tangible asset.

Additional funding can be acquired by refinancing the property.

Greater flexibility to alter and expand the property.

You can generate an additional revenue stream by subletting part of the building.

The property can be sold in the future.
However, the problem is that it is far from easy to buy a new property outright. Add in that prices continue to rise on a continual basis right now, and it might seem like this is an opportunity that will never be truly available.
Yet, sticking to a rental agreement can also be problematic. It's not just property prices that are continually going up: the same is applicable to rental rates. Without being able to control this, your rent can continue to increase and increase. This trend can lead to it not being feasible for your business to remain within your current property.
So, what is the solution? The answer: a commercial mortgage.


What is a commercial mortgage?
A commercial mortgage isn't unlike a traditional mortgage. The difference is that, instead of buying a residential home, it is used for a property – or land – that's intended for business purposes. Alternatively, a commercial mortgage can be utilised to refinance an asset your company currently owns.
The terms for a commercial mortgage can vary drastically. The loan duration typically ranges everywhere from three to 25 years, and the rate can also differ significantly due to numerous factors. For example, a business owner with bad credit can be eligible for a commercial mortgage, but they have to be prepared to pay a higher rate due to their perceived higher risk.
How can a commercial mortgage help my business?
For an expanding business, mortgage agreements can play an integral role. There are several benefits gained when you have a mortgage for business property, some of which are listed above. Yet there are other ways in which a commercial mortgage can help your company.
One of the biggest is knowing you don't have to be fearful of rent increases. You simply pay the mortgage rate as agreed upon each month. During uncertain times right now, where costs continue to explode, a stable fixed rate for what is typically a company's second-biggest recurring expense is a welcome sight.
Another positive is that, with a commercial mortgage, any interest payments made are tax-deductible. Add in that there's the possibility that the property's value can increase over time, and it can prove to be a sound investment that lowers current costs and adds ample value to your business.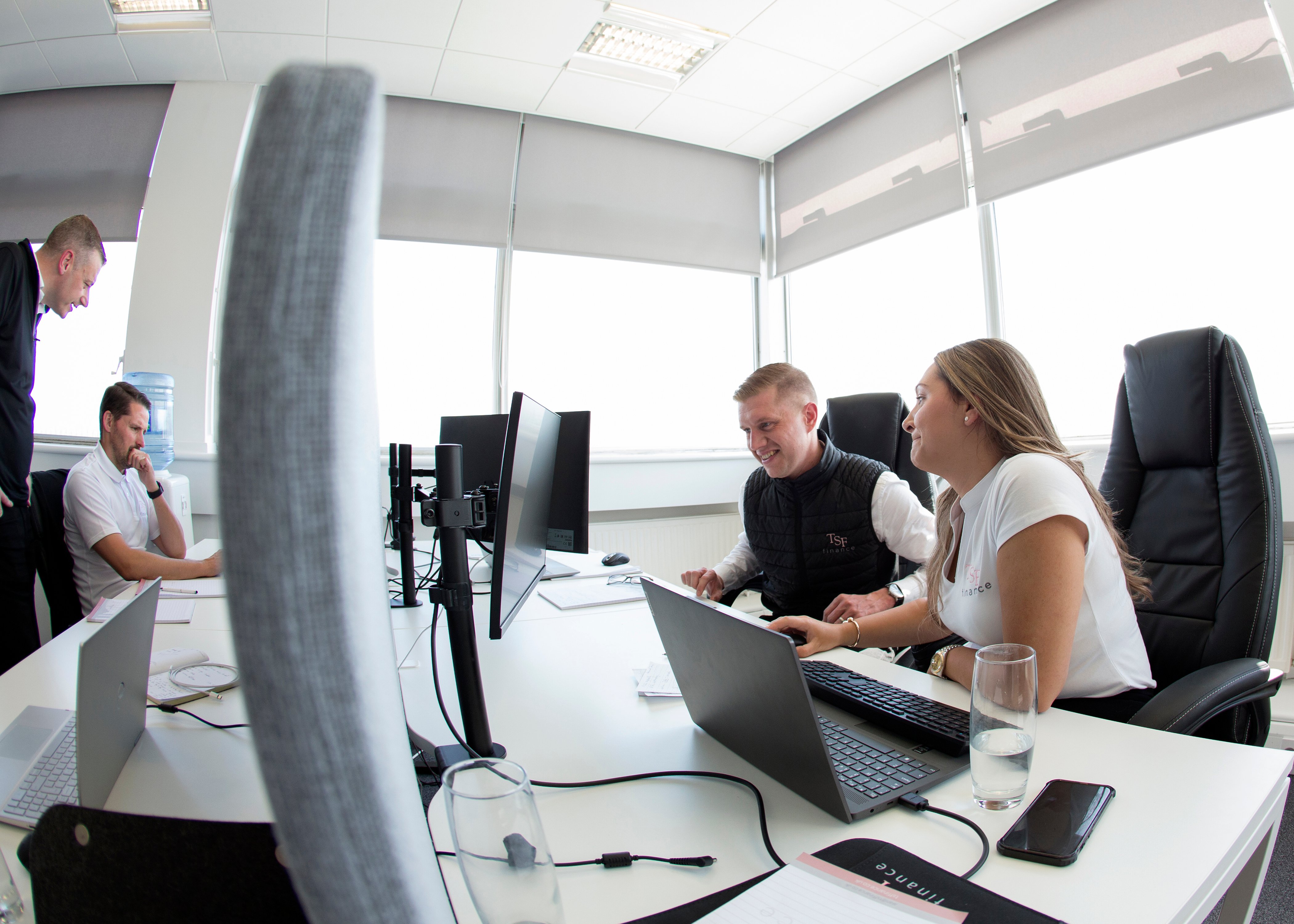 How can I get a commercial mortgage with TSF?
You know what it is, and you know the benefits gained. Now there's just one issue: how do you actually secure a commercial mortgage? As an SME commercial mortgage specialist, there's no need to go any further – TSF will open the door to the right mortgage terms for your business.
How? Simply provide us with a few details about your business, the property you want, and how much is required, and we'll do the rest. We will find the right mortgage lender for your needs, and then it's simply a case of settling on a plan if it features the right repayment terms.
If you think a commercial mortgage might be the right solution for you, get in touch with TSF. Our team are on-hand and here to assist you with your financial needs.