There are various reasons why SME owners face the prospect of payday struggles, with certain concerns exacerbated in light of Britain's ongoing financial woes. Increased expenses, reduced consumer spending, and supply chain concerns – are all a consequence of the current cost of living crisis the country is enduring. One of these knock-on effects has resulted in SME payday issues.
If a company has trouble paying employee wages, this may lead to consequences such as, the dissatisfaction of workers. Effectively, staff can decide to down tools, put in minimal effort, and begin the search for alternative employment in response.
It could even escalate to the point where staff members take legal action against a business for non-payment of salaries. While this is the last resort for many, particularly with the cost of legal advice and mental anguish accounted for, it is still a possibility. The last thing any struggling SME wants is further fines and legal fees to pay due to a tribunal going against them.
Despite these challenges, there are solutions available that can ensure directors can pay their employees on time – and one such solution is invoice finance.
What is Invoice Finance?
Also known as invoice factoring and selective invoice discounting, invoice finance is a funding method SMEs can use to borrow money against outstanding customer invoices. This is achieved by a business when they sell their invoices to a third-party financial institution. In return, the financer will supply the value of the invoice – minus a small cut – in advance.
This service is advantageous because it frees up cash for a business that's currently tied up in invoices. Invoice finance UK providers offering this solution means that organisations can get their hands on this money within 24 hours.
How does Invoice Finance work as a Solution for Payday Issues?
Many people are struggling in the current financial climate. SMEs, global enterprises, individuals: everyone is affected. As a result, it's not uncommon for outstanding invoices to be the norm. Even pre-pandemic, customers would often take some time to pay off their invoices.
This isn't ideal for any company with cash flow concerns. It certainly isn't ideal when those cash flow concerns impact employee wages. That's why payday invoice finance can play an integral role for SMEs, especially in this day and age; it is an easy and effective method to gain an instant cash injection.
There's no waiting around for days or even weeks for a loan to be approved, for example. Directors can acquire the money they need in 24 hours or less in most cases, which ensures they avoid delays when paying employees.
All recurring expenses are important. However, none are quite at the same level as paying staff on time. With SME invoice finance acting as a funding safety net, there's no need for a business to put off handing pay packets over to employees.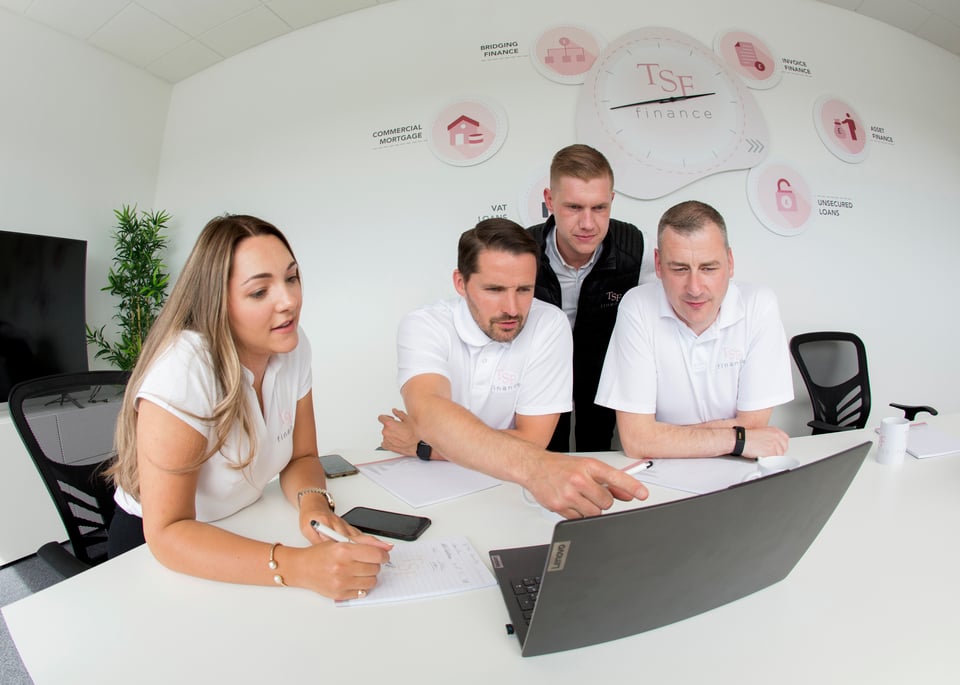 How TSF Provides Invoice Finance
Of course, to utilise invoice finance effectively, you need to know how to secure the best deal for your circumstances. This is where TSF can provide a big helping hand; TSF invoice finance becomes a simple task.
There's no need to search for the best funding options – we do all the legwork on your behalf. We compare all suitable invoice finance lenders, see which one supplies the best deal for your company, and pass this on to you as a proposal. Once accepted and approved, you have the funding required to cover staff wages.
If you have been struggling to pay your employees on time, contact TSF today to discuss your funding options. Our friendly team is happy to advise you on invoice finance and other potential solutions.