In November, it was our pleasure to host SME leaders in a webinar about the lending space. Much has changed in this field since the March lockdown - and CFOs, CEOs, and MDs have been up against it to keep up with the raft of policies floating out of the Treasury.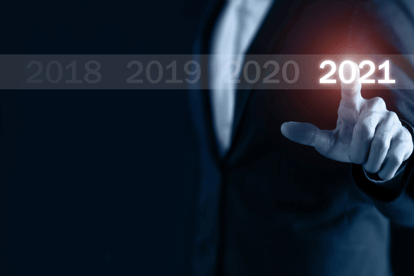 One webinar attendee asked a brilliant question, which we felt we ought to respond to in greater detail in our blog: what will the lender appetite look in 2021 - especially for the UK's 5.9 million SMEs? Let's look at the early signs from business and the government to answer this question.
The Coming Year
The lender appetite this year has been complicated. Alternative lenders have rushed in to help SMEs, only to run into their own liquidity issues. The Bounce Back Loan Scheme, which offered up to £50,000 to SMEs, was backed 100% by the UK government - reducing risks for lenders. And still, lending, underwriting, due diligence, KYC, and other roadblocks have made lending slow, difficult, and downright frustrating for SME leaders.
Moreover, 2021 will see the confluence of two huge business-impacting events: the economic fallout from COVID and the nation's completion of Brexit. Nonetheless, Yell Business released figures suggesting 71% of SME owners are optimistic about 2021. Is this naivety, or are these reasons to be cheerful?
The Outlook For 2021
There are promising signs that lender appetite will be kind to SMEs in 2021. Look to the mortgage market, where stamp duty incentives and deposit cuts have incentivised a slew of purchases - 105,000 in September alone - based on impressive lender liquidity.
Similar incentives exist for SMEs: Market Finance are offering £5,000 grants in their Business Booster Fund - aimed at kickstarting 2021 on a high for SMEs. Consumer liquidity, meanwhile, is understood to be high: according to Which? 37% of consumers are better off thanks to the pandemic. Another study put this figure closer to 60%. This is good news in economic terms for the UK and UK SMEs.
Longer-Term Support For SMEs
Although the government-backed CBILS and the Bounce Back Loan Scheme (BBLS) have both been extended, these are still regarded as short-term fixes to a longer-term problem for SMEs.
Indeed, while analysts forecast a spending boom for 2021 - especially after mass vaccination initiatives have been completed - there are signs that long-term financing will be impacted by the UK's £100bn in 'bad debt' accumulated this year. Lender appetite looks set to shrink in 2021.
Meanwhile, the only word that can be applied to Brexit at present is uncertainty. Uncertainty is bad for business and bad for the successful completion of loan applications. Keep an eye on developments here to see how Brexit might impact your lending opportunities in 2021.
What Should I Do About Shrinking Lender Appetite?
This is the question that'll be on the lips of all SME leaders who are rightly concerned about the financial safety nets they usually rely upon being poked full of holes.
Consider the fact that the National Audit Office has reported that up to £26bn of the £38bn BBLS loan payments made this year may never be paid back. Add to this concerns over fraud, and banks and lenders can be forgiven for being twitchy - and for taking up to four times longer to process loan underwriting.
The advice here isn't to neglect to apply for these loans - though you should be prepared for delays and frustration, as has been widely reported already from the government-backed loan schemes. Rather, you should look to alternative sources of finance to boost your firm's liquidity in 2021.
Using a Broker to Benefit Your SME in 2021
There's a lot to get your head around before the new year arrives - and knowing who to turn to for advice and assistance can be a challenge in itself. That's why we're making efforts to get business owners and MD's educated about alternative sources of financing and ways in which to ensure your debts, financing position or even business failure, is clearly demonstrable as being "corona virus caused" - not the inevitable result of non-viability or poor management. This critical distinction can be difficult to present clearly – and this is where we can help you.
From HMRC's updated Preferential Creditor Status to Rishi Sunak's frequent changes to loan schemes, it can simply be too difficult to keep up with the rising tide of financial information.
We're here to expose you to specialist lenders, alternative lenders, and the more agile, nimble neo-lenders who make up much of the UK 'fintech' and 'lendtech' scene. Book a chat with a member of our team to learn more about how we can help you secure funding swiftly in 2021.