The success and longevity of an SME so often hinges on its leadership's ability to secure the right level of funding, optimise the budget, and adapt to whatever lies ahead, regardless of the complications standing in the way.
COVID-19 is likely one of the biggest complications SMEs have ever needed to confront, and despite an incredibly arduous journey suffered by many, the damaging effects of the pandemic are still very much alive today.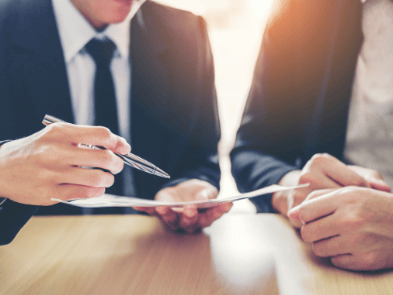 Falling revenues, diminished workforces, and reduced trade have led business owners everywhere to turn to the prospect of larger unsecured loans. Emerging from the depths of pandemic financial stress was never going to be plain sailing, but a number of SMEs are finding a fresh frustration in their lack of access to traditional funding methods.
If you hope to transform your business in time for a secure future that embraces the best modern solutions, exploring new avenues of funding is essential, but so is understanding the current financial landscape for SMEs.
The Need to Invest in Growth
According to Iwoca's expert SME index report, an increasing number of businesses are seeking larger unsecured loans and investing in growth. The study's findings are a result of the increased number of submissions brokers made for unsecured finance compared to the previous quarter.
The rise in unsecured SME finance may be an indicator of the essential need for cash flow when traditional approaches fail. In fact, back in 2020, many SMEs were being denied COVID-19 emergency support loans altogether, possibly marking the beginning of a long fight with financial pitfalls in the upcoming years.
Investing in growth is a key part of the business. Without it, your operation can start to stagnate, its resources can dwindle, and your competitive edge can dull. Taking a proactive approach to securing your funding often means obtaining some form of credit loan – it's by no means an uncommon occurrence, yet some professionals still feel sceptical about the nature of the unsecured loan.

Getting Back on Track Fast
As restrictions ease up in the UK, businesses are striving to return to some semblance of normal, but this will likely be an impossible balance to achieve without the right level of funding. For those that want to try their best to ensure the financial health of their company, the reopening of the UK and the shift away from the shadow of the coronavirus can represent an opportunity.
Opting to move your company (or part of your company at least) to the digital world might be a necessity nowadays, but to do this effectively, you need to have a plan, and of course, the funding for said plan. Returning to a familiar setup may not be possible, in which case, a repositioning might be in order. To do this and do it quickly, getting hold of an unsecured loan can seem like an enticing prospect. It can ensure that you keep up with the competition and prepare your new company for the road ahead, even if that means changing the shape of your infrastructure.
Getting up and running as quickly as possible could be essential to many SMEs' cash flow and infrastructure, particularly those who need to better support their employees.
The nature of an unsecured loan can be attractive in this regard, as it requires no collateral to obtain, often making the faster option.

Expert Support
Taking out an unsecured loan can appear fairly daunting at first, especially if you are yet to explore this avenue of business. Thankfully, our TSF Finance experts can support you in this area should you need some deeper insight and guidance on the matter. Everyone needs a hand up from time to time, and it's a crucial part of running a healthy business and learning to grow as a professional.

Looking to the Future
Immense financial strain has already caused the closure of many businesses, but despite the countless hardships, a wealth of SMEs has been able to weather the storm and even nurture the financial health of their operation.
According to Peer2Peer's finance news, SMEs plan for record investment in 2022, so we may see an even greater rise in the rate of loan applications.
If you too want to step away from the potential frustration of traditional methods and move towards a highly personalised solution, one that helps you reduce costs and make the most out of your loan, don't wait around to contact us; the future is now!