For any small-to-medium business owner, cash flow is a priority.
Along with needing to ensure you have enough cash coming in to cover supplies and overheads, you also need money in the bank to complete any expansion plans.
Yet as a business owner, you'll be well aware cash flow problems can arise and jeopardise your entire operation. Late payments, for instance, can have a detrimental impact on your ability to pay suppliers and overheads.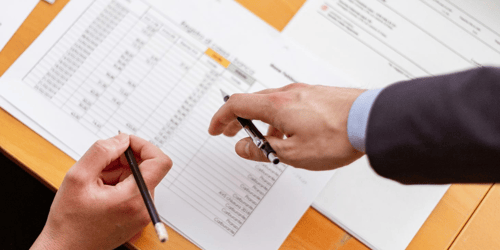 The payments terms you give your customer may differ - anything from 7 days to 90 days. If they pay out with the agreed terms this can bring serious ramifications for your business.

Recent research from Tide highlights that UK SMEs are chasing down over £50 billion in late payments overall. This is causing a serious impact on small businesses and the UK economy in general. Fortunately, there is a solution in the form of invoice finance.
Why should you consider invoice finance for your business?
With invoice finance, there's no need to wait around for the cash you are owed. Instead of checking your bank constantly for 30 days or more, you simply upload to the lender for them to pay up to 90% the same day (you receive the balance when the customer pays) for a small fee.
This process works because the lender effectively takes over the invoices. Your business receives payments much faster, while the lender gains a profit for their troubles – it's a win-win for both parties.

What are the benefits of invoice factoring?
Invoice factoring is where a business sells its outstanding invoices for a smaller percentage of its total value to an invoice factoring company. The invoices are bought by the invoice factoring company who then pursue the unpaid invoices. As the money is borrowed against the business' unpaid invoices, the business can receive a proportion of the money upfront and do not have to wait on late payments or risk not being paid at all. As spotlighted above, invoice finance for SMEs is a valuable option if you're looking to avert cash flow problems. However, there are more advantages to your company than you may think. Here are just a few of the benefits:
Quick and easy access to cash: To cover everything from employee wages to utility bills, your SME needs to maintain a suitable level of cash flow. Rather than a loan or overdraft that is fixed, invoice finance is flexible and means you can borrow in line with your sales.
Factoring fees are affordable: Due to increased competition in the invoice factoring world, SMEs across the UK are benefitting from largely reduced fees for factoring services. Depending on your business volume and turnover, these fees can range from 0.1% to 3%.
Flexible financing terms: Trying to acquire funding from a traditional lender – like a bank – is a challenge for most SMEs. This isn't the case with invoice finance. Factoring companies analyse your customers rather than your business net worth, which means financing is much more flexible and readily available.
Helps with business growth

: Due to maintaining steady cash flow, your business is in a much stronger position to grow.
Invoice factoring v invoice discounting – which works best for you?
Invoice discounting is the other main type of invoice finance available to improve cash flow. Invoice discounting enables businesses to gain instant access to cash tied up in unpaid invoices and tap into the value of their sales ledger. There are various differences between the two, which means one may work better for you than the other. Let's look at the main points:
Confidentiality: If you don't want your customers to know you're using an external provider to collect their payments, it's wise to use invoice discounting – also known as "confidential invoice discounting". With invoice factoring, the lender will do credit control on your behalf.
Operations: With invoice discounting you are responsible for credit control and with factoring the lender is responsible for credit control. So they will speak direct with your customers.
Cost: Due to the addition of credit control, invoice factoring companies have to put in more effort – and this is reflected in the slightly higher price for their services in comparison to invoice discounting.
Selecting the best factoring company for your business
There are many different invoice factoring and invoice discounting companies available. It's a lucrative market due to the relative ease of the work for factoring companies, while small businesses are always searching for these services to aid cash flow.
So how do you find the best fit for your business? We can help you acquire your invoice factoring needs.
How TSF can help you with invoice factoring
At TSF Finance, we know how important it is that you partner up with the right invoice factoring company. This is why we take the time to build relationships with the best lending companies in the industry, at no cost to you.
We're on-hand to connect you with the best and most reputable invoice factoring companies in the UK.
If you want to get a quote and learn more about our work, give us a call on: 0141 416 5900.
Or you can book a meeting with us today: