As a new year dawns, many SME owners will be looking at the challenges that exist on the horizon in 2022.
Of course, many of these are leftover from what happened in 2021 when the COVID pandemic continued to cause unprecedented disruption, not least with the lockdowns and other restrictions that were directly associated with it. There were many other ripples in the pond caused by it, including supply chain issues and labour shortages in many different areas.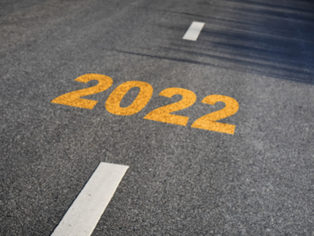 As 2022 rolls around, it is important to look at the SME challenges that lie ahead to put yourself in the best possible position to be able to meet them head-on. So, let's have a look at a few of them in more detail.

1. Inflation
There is the potential that inflation could reach as much as 5% in the coming year, which is a figure that is driven in a significant way by the huge increase in energy costs that is just around the corner. The price of both labour and utilities is expected to rise, which means that businesses need to take a careful look at their pricing strategy to ensure that they are still in a position to turn a profit.

2. Interest rates
Inflation and interest rates are inexorably linked, which means that as the former is expected to jump up significantly, the latter will follow. Again, this can end up presenting a challenge for SMEs, especially for those in need of funding to ensure that they are able to grow successfully or just stay afloat. So, reviewing financing options is certainly going to be a worthwhile step.
3. Recruitment
There are many areas in which recruitment is becoming a significant SME challenge, and recruitment and retention are two issues that inevitably go hand-in-hand. There is no doubt that working environments and the priorities of individual employees have been changed in a big way by the pandemic. People are looking at what the company can offer to them, and this certainly starts with a more flexible working environment that allows for a greater work/life balance. Of course, the effects of Brexit will continue to play a role here as well. Ultimately, wages are expected to continue rising, and SMEs need to be able to plan their financial situation accordingly.

4. Technology
Another impact of the pandemic is the fact that technological advancements have continued apace. Digitisation and the use of artificial intelligence are two factors that SMEs need to keep very much on their radars. When implemented in the right way, a proper technological strategy can help out significantly when it comes to enhancing efficiency and reducing costs at the same time. Of course, there is a clear finance gap here compared with the larger firms, which is why it is essential to consider funding in this area.

5. Green Transition
As countries around the world pledge to go net-zero in terms of carbon emissions, SMEs need to ensure that they are ahead of the curve in terms of their green transition. This is especially important if your business is known to be a polluting one. There is no doubt that the green transition can both disrupt business models and impact the need for access to essential technology. While it may seem like 2050 is a long way away, it is inevitable that steps will come in from the government ahead of time.

6. Funding for growth
All of these issues relate closely to funding issues, but there is also the need to ensure that the growth of your SME is planned out and financially costed. Business moves at an extremely rapid rate, and it is easier than ever to get left behind the crowd if you are not careful. There are solutions out there for businesses; all it takes is reaching out to the right people.
Here at TSF, as commercial finance brokers having helped many SMEs over the years, we possess the skills and knowledge to line up businesses from all industries with their ideal funding solution – whether that's invoice finance, asset finance, or various other financial products.
Are you ready to invest in 2022? To find the perfect funding solution for your needs, don't hesitate. Contact us today to book a meeting.