For our next interview, we have the pleasure of sitting down with Sarah Sheeran, Senior Funding Partner at TSF Finance.
1. What led you into this career?
Being involved in business has always been a passion of mine since I was at school. After studying business and finance at university, it led me to kickstart a career in London working directly with a lender. Being able to support so many different types of businesses with just one finance product, imagine the difference I could make with a whole suite of solutions!
2. What does
a
typical day
in your role
look like at TSF Finance
?
Apart from deflecting the guys' banter in the office... everyday is different! Catching up with clients, meeting with lenders, discussing complex cases with the team – there's always something keeping me busy!
3. What attracted you to working for TSF Finance?
The first time I met the team at TSF, I knew they were far from your typical finance brokerage. They support each other relentlessly and share a passion for everyone to succeed. This goes for how we treat our clients too. Easiest decision I've ever made.
4. How do you think you've made a difference/will make a difference at TSF Finance?
Everyone at TSF has their own "knowledge niche". With my experience of the unsecured sector from the last five years – understanding credit policies and procedures in what can be seen as an unknown environment – I believe I will really help to bolster TSF's service offering for our clients.
5. What's one thing that's surprised you working at TSF?
How much lenders value their relationship with TSF. It's refreshing to see how invested they are in the team's growth. They're always on our side which can really make the difference for securing credit.
6. What's a work-related accomplishment you're really proud of?
Hitting the milestone of 200 million pounds of finance written was a real high point in my career – one nobody had reached before in my field. It was a truly humbling moment to think how many businesses, jobs and livelihoods I'd supported over a relatively short period of time.
7. Non-work-related accomplishment?
Buying my first home mid-pandemic. Word to the wise – never again!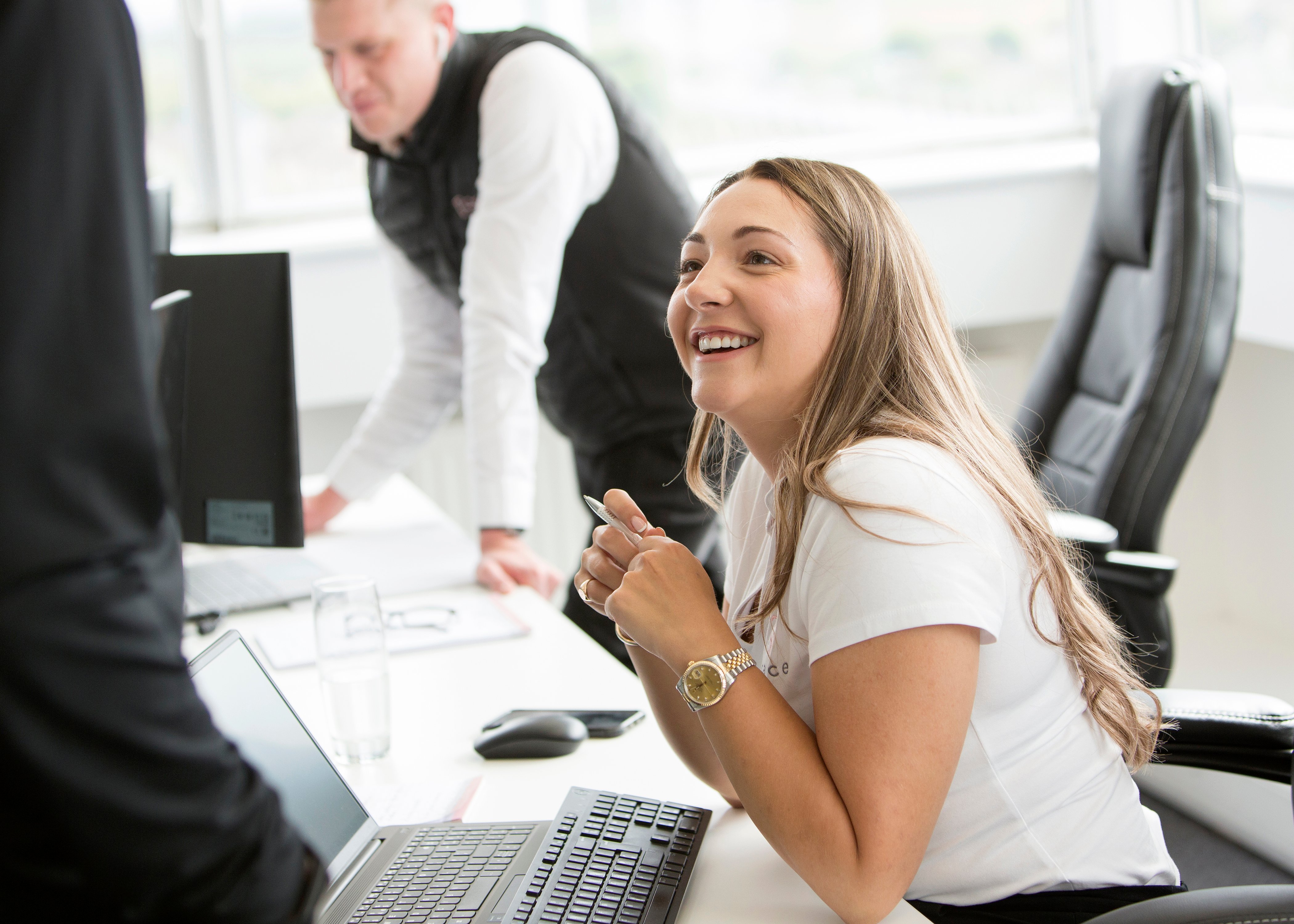 8. In your opinion, what makes TSF Finance stand out from its competitors?
We stand out for many reasons, but predominantly we love a challenge! It's easy in this industry to turn away from something that can be seen as difficult to place or too much work involved. This is where TSF really strives. The full team put their heads together to find a solution one way or another.
9. What upcoming trends/news/updates in your industry do you think will likely impact the industry in the next five years?
The industry is becoming a lot more tech-focused, with the speed of decisions more important than ever in the current climate. Integrating tech to improve efficiencies will be a real game changer over the next few years. (Provided it works of course!)
10. In the current climate, what advice can you give to business owners with regards to their funding challenges?
The biggest piece of advice I would give is to plan for the future – both best and worst-case scenarios. Funding for growth as well as thinking about contingency will always leave a business in a strong financial position.
Book a meeting with Sarah if you'd like to discuss your funding options.
Want to hear more from our team?