2020 was a challenging year with the disruption of Covid-19 restrictions and uncertainty ahead of Brexit. The UK's banking and finance industry continues to support struggling businesses so they can continue to trade and invest for recovery.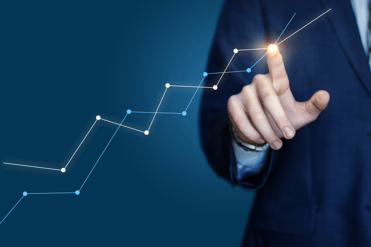 Fast forward to 2021, SMEs are looking ahead with positivity to try and recover from what was lost last year.
Government lending schemes have provided finance for SMEs across the UK during 2020. We assume those schemes will be extended once again, but businesses are now considering their financial options post-government support. Sectors across retail, hospitality, travel and tourism activities have been the most affected by the pandemic, and in return these industries have shown the most demand for additional finance. According to the UK Finance Business Finance Review, the gross lending amount to UK SMEs in 2020 was £54 billion.
SME outlook in 2021
According to SME Finance Monitor's survey, they revealed that three in four SMEs felt their business had been negatively affected by Covid-19. One in four SMEs had seen growth over the past year, and business sentiment had improved in Q3. We wanted to look at business outlook for 2021 ourselves, so we created a survey to ask our customers what they anticipated for their business for 2021, and how much it had been impacted by Covid-19.
Some of the questions asked included:
How do your forecasted 2021 sales compare to actual 2019 sales?

What do you expect to happen to your head count?

Do you feel suppliers are putting more pressure on you to pay more quickly?

How do you feel about your company's prospects for 2021?

Have you taken advantage of a government support scheme for your business in the last 12 months?
Challenges to SMEs in 2021
We also asked customers to share what they deemed to be the biggest threat to their business in 2021. Amongst Covid-19, responses also highlighted Brexit, travel restrictions, employee skillset in terms of adapting to the new world of work, the recession and more.
If you'd like to read our findings from the survey in full, you can download it below.