The current COVID-induced recession in the UK is the worst on record. With output shrinking by 20.4% in the second quarter of 2020, it is more important than ever to have a strategy to ensure your business' financial stability and longevity, post-COVID-19.
No business has been immune to this latest recession and most have felt a tightening on profits and have seen reductions (sometimes significant) in cash flow and cash reserves. This has created a variety of challenges for small-and-medium businesses across the country including accessing financing via traditional sources. Not to mention, government support will only last for so long.
Now it is time to get the economy rolling again, which is placing an even tighter squeeze on available cash flow and will require creative financial solutions to sustain and grow your operations.
Review Your Current Cash Flow Situation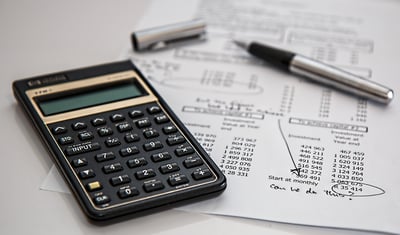 Despite the myriad of government support, job losses continue to mount and we are a long way from a full-steam ahead recovery.
But, even with the recession, there is potential for profit in these challenging times. It will just take a creative approach to find these opportunities with unique financing strategies. Here are a few things you can do to release locked-in cash back into your business:
Lower business cost

Tight financial environments are the perfect time to review all expenses and trim things that aren't necessary to support your business. This provides a great situation to improve your product quality and efficiency.

Rent instead of buy

A recession is a difficult time to be making large capital purchases. Instead, one way to maintain a stronger cash flow position is to rent or lease assets instead of purchasing them outright. It limits your cash outflow and helps you maintain more cash to weather the storm.

Government support factors

While it is not always easy, sometimes gaining support from government sources can provide strong boosts to profitability in challenging business environments. The UK has instituted a variety of supports over the past few months for businesses of all types and sizes.

Keep Moving Forward It was said by Stanford economist Paul Romer that, "a crisis is a terrible thing to waste." Now is the time to take on a business strategy for the recession but focused on growing your business. Your working capital plan creates a clear path to improving your cash flow and profitability. Elements include liquidity strategies, plans for operational interruptions, and strategies to add value to the business. This working capital plan is often designed in collaboration with finance experts seasoned in non-traditional financing options.
Invoices - unpaid and outstanding ones - hold untouchable working capital unless you implement a strategy called invoice discounting. Instead of invoices weighing on your balance sheet, the minute you invoice a customer, a portion of the total billed amount becomes available to you as cash. This is an immediate cash inflow which often not only provides a safety net during leaner periods, but also affords businesses the opportunity to expand operations.
In normal business environments, tying up cash in assets as you grow doesn't create a challenge. But that is not the case today and instead you must look at your fixed asset costs to see where you might be able to either refinance the debt or renegotiate the costs. Solutions can include renting instead of owning and also refinancing larger debt items. This approach releases cash back into your business' cash flow instead of being a liability to your operations.
These financial strategies set the stage for your business to move forward more quickly on acquisitions or expansions when the opportunities arise.
That's where a reliable financial partner who understands unique financial situations is vital in developing a comprehensive approach to your cash flow strategy.
A partner like TSF with over 30 years of experience can take away the headache in these stressful times of managing your finances so you can focus on running your business. This recession is tough on the economy, but it doesn't have to stop your company from growing like you had planned.